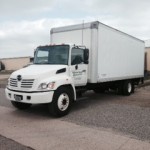 Helping Hands Recycling specializes in Collecting Electronics from Wisconsin Schools.
CALL OR EMAIL ME A LIST AND WE'LL QUOTE YOU A PRICE
We work with many CESA districts and individual school districts
Call Dave at 608-213-8629 with questions or to schedule pick-up
We provide Secure Data Destruction with Certificate of Destruction
We are a Registered Collector for WI DNR
 We pick up at all Wisconsin K-12 Schools
We accept all electronics (T.V.'s, Monitors, Projectors, Computers, Printers), appliances and metals!
Call 608-213-8629 for pricing!

*PRICES SUBJECT TO CHANGE AT ANY TIME*
 SPECIAL PRICING ON LARGER LOTS
IN ACCORDANCE WITH ALL STATE AND FEDERAL LAWS
REGISTERED COLLECTOR FOR WISCONSIN DNR
ALL ITEMS RECYCLED /HARD DRIVES DESTROYED