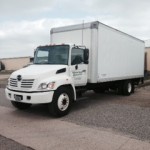 Helping Hands Recycling specializes in Collecting Electronics from Wisconsin Schools.
WE WANT TO BUY YOUR COMPUTERS!
CALL OR EMAIL ME A LIST AND WE'LL QUOTE YOU A PRICE
We work with many CESA districts and individual school districts
Call Dave at 608-213-8629 with questions or to schedule pick-up
We provide Secure Data Destruction with Certificate of Destruction
We are a Registered Collector for WI DNR
 We pick up at all Wisconsin K-12 Schools
We will also pay for computers and laptops
We accept all electronics (T.V.'s, Monitors, Projectors, Computers, Printers), appliances and metals!
ITEMS WE WILL ACCEPT FOR FREE
COMPUTER TOWERS
LAPTOPS
COMPUTER PERIPHERALS(keyboards,mouse,speakers, and wires)
CELL PHONES
MOTORS
AUTO/MARINE/CYCLE BATTERIES
COPPER/ALUMINUM/STAINLESS/SHEET IRON/STEEL AND MORE
All non-Alkaline  Batteries
ITEMS WE CHARGE TO TAKE
Lamps/Bulbs/Ballasts click here for details
Monitors and T.V.'s (call for pricing)
Microwaves
Freon Appliances
Alkaline Batteries
Printer/Scanner/Fax
Stereo Equipment
DVD/VCR/BLUE RAY
Call 608-213-8629 for pricing!

*PRICES SUBJECT TO CHANGE AT ANY TIME*
 SPECIAL PRICING ON LARGER LOTS
IN ACCORDANCE WITH ALL STATE AND FEDERAL LAWS
REGISTERED COLLECTOR FOR WISCONSIN DNR
ALL ITEMS RECYCLED /HARD DRIVES DESTROYED